Next in 2nd with 7% of the vote is Edogawa Conan from Detective Conan! Despite his childlike appearance, he always manages to solve the mystery and save the day somehow. He also always comes through for Ran when she's in a pinch, which is definitely admirable!
1. Sakata Gintoki, Gintama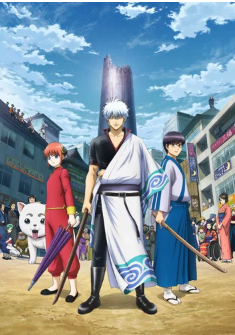 Yet another Jump star, Sakata Gintoki of Gintama, took 1st place with 13% of the vote! It seems that fans love how he's the type who might seem like he betrayed his friends… but in the end he's saving them in his own crazy way. He'd never abandon his friends, and as a result, we can't help but love and trust him!
It's a solid list, but did your favorite make it? Let us know who else deserves to be up there with this trustworthy bunch!