Amazon and other retailers are listing the 42nd compiled book volume of Haruichi Furudate's Haikyu!! manga with a DVD bundle that includes a stop-motion anime. The manga's first stop-motion anime will have 10 short episodes featuring the Karasuno team as puppets, directed by Tomoyasu Murata (Mr. Children's "Hero" music video). Taku Kishimoto, the script supervisor for the manga's anime adaptations, is also penning the original story exclusively for the DVD.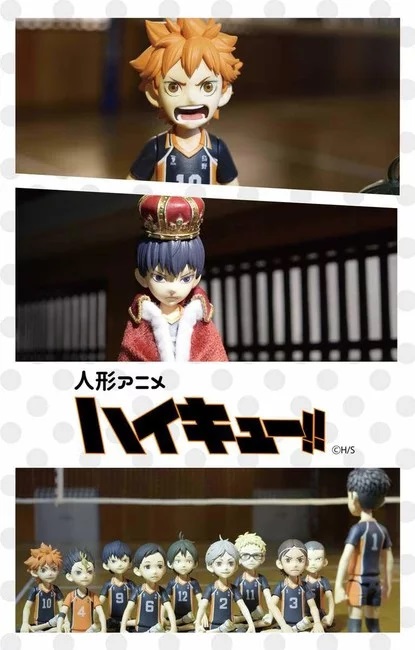 The volume will ship on March 4, 2020. The DVD will have a runtime of about 26 minutes.
Haruichi Furudate launched the original manga in 2011, and Shueisha published the manga's 39th volume on Wednesday. Viz Media is publishing the manga digitally and in print and is now publishing the manga simultaneously with its Japanese release digitally.
Production I.G has adapted the manga into three television anime seasons, and the fourth season will premiere on January 2020 in the Super Animeism timeslot on MBS.
The anime will have a separate original video anime (OVA) project that will go on retail sale on Blu-ray Disc and DVD on January 22.