Even non-anime fans know about popular titles like Attack on Titan, Dragon Ball Z, Naruto Shippuden. However, there are a few series that, unfortunately, don't receive the same amount of attention. This doesn't mean they are bad. With so many anime titles available for our consumption, it isn't surprising when a few good ones slip through the cracks. Exploring everything the anime world has to offer takes time. Spare yourself a long night of research, and check out the eleven anime on this list that you haven't heard of but need to watch.
SPEED GRAPHER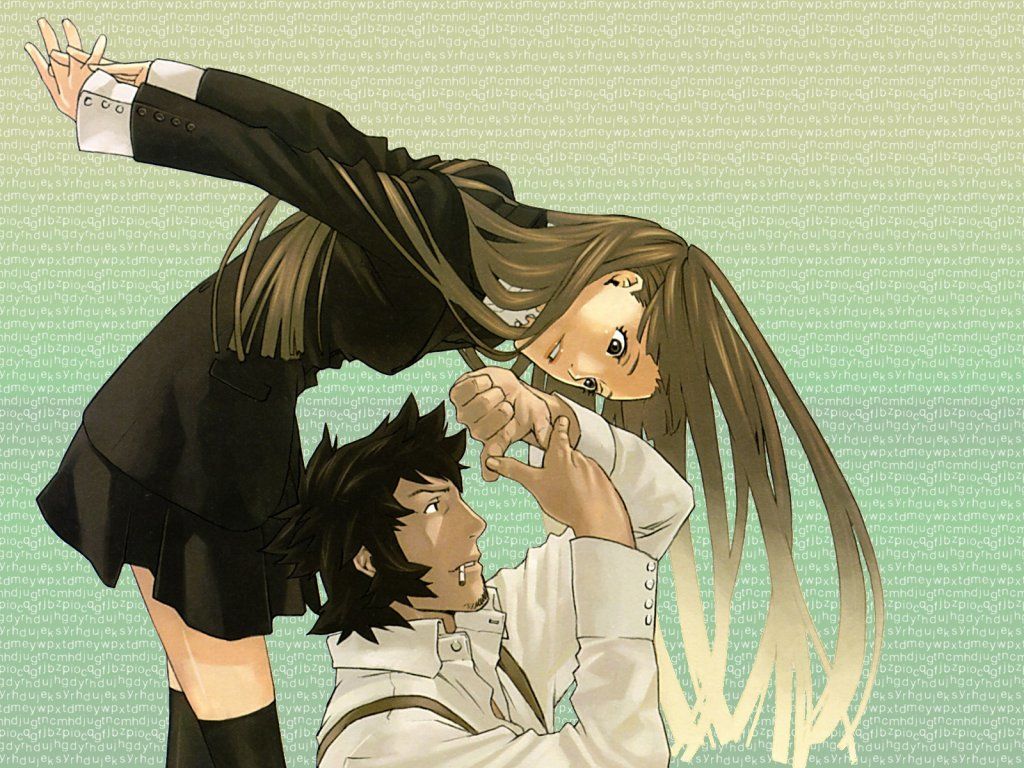 Moral corruptness and the pursuit of pleasure are the new norms in Tokyo. At their core is the Roppongi Club, a secretive club of politicians and influential CEOs indulging in primal and depraved fantasies. Set to expose them is Tatsumi Saiga, a burnt-out photographer looking for his next scoop. However, his sleuthing lands him in hot water, as he's captured and brought before Kagura, the club's "goddess."
Instead of killing Tatsumi, Kagura awakens a unique ability within him: the power to explode anything that he photographs. Together they fight to expose the depraved secret society of wealthy hedonists living in Tokyo. If the plot doesn't convince you to give Speed Grapher a try, then its main antagonist, Suitengu, will.  Not only is he manipulative and compassionate, but he also smokes cigarettes wrapped in 10,000 yen bills. You can't help but root for a guy like that.
ALIEN 9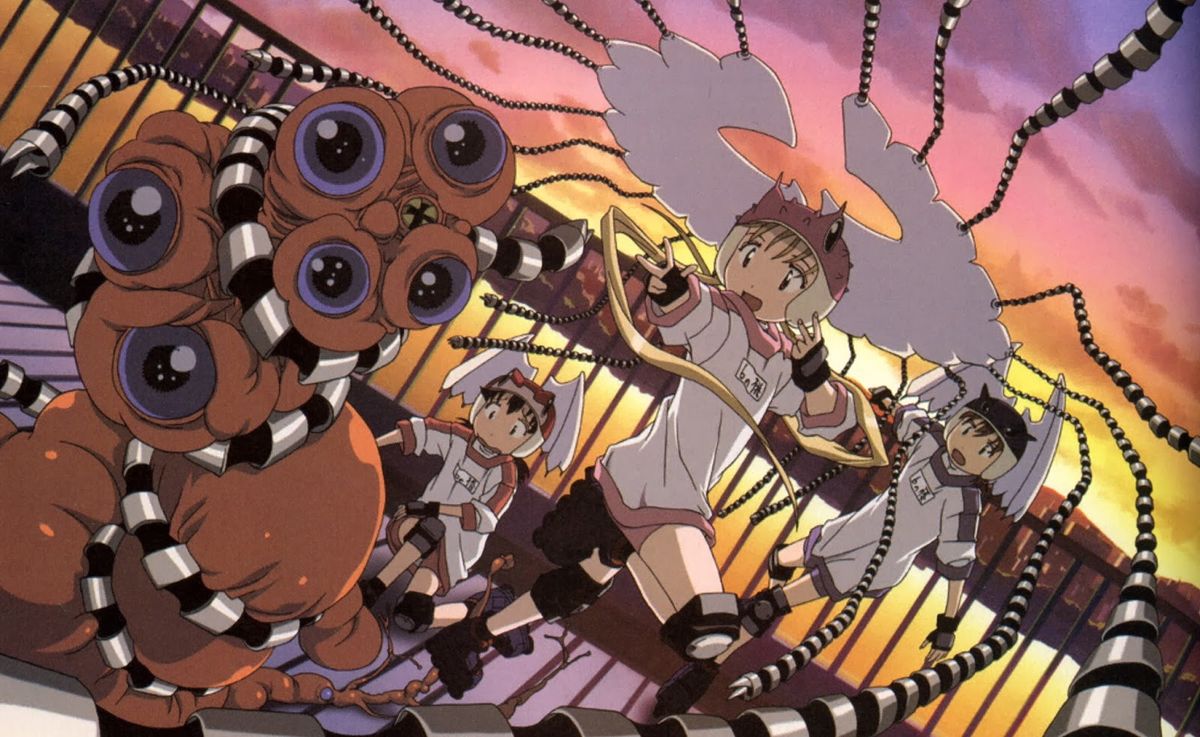 Based on the manga of the same name, the four episode OVA series, Alien 9, follows three elementary school girls — Yuri Otani, Kasumi Tomine, and Kumi Kawamura — who must defend their school from aliens. With their unique uniforms, rollerblades, and helmet-like symbiotic aliens called "Borg," they hunt down and capture alien threats.
After you finish watching Alien 9, you may want to check out the manga. The series was not picked up for more episodes, which left the moe-style anime classic without an ending. Nevertheless, Alien 9 did manage to gain a cult following, mainly due to its unexpected shift in tone. It draws viewers in with its cute shojo style but quickly warps into a surreal, nightmarish anime.
GOLGO 13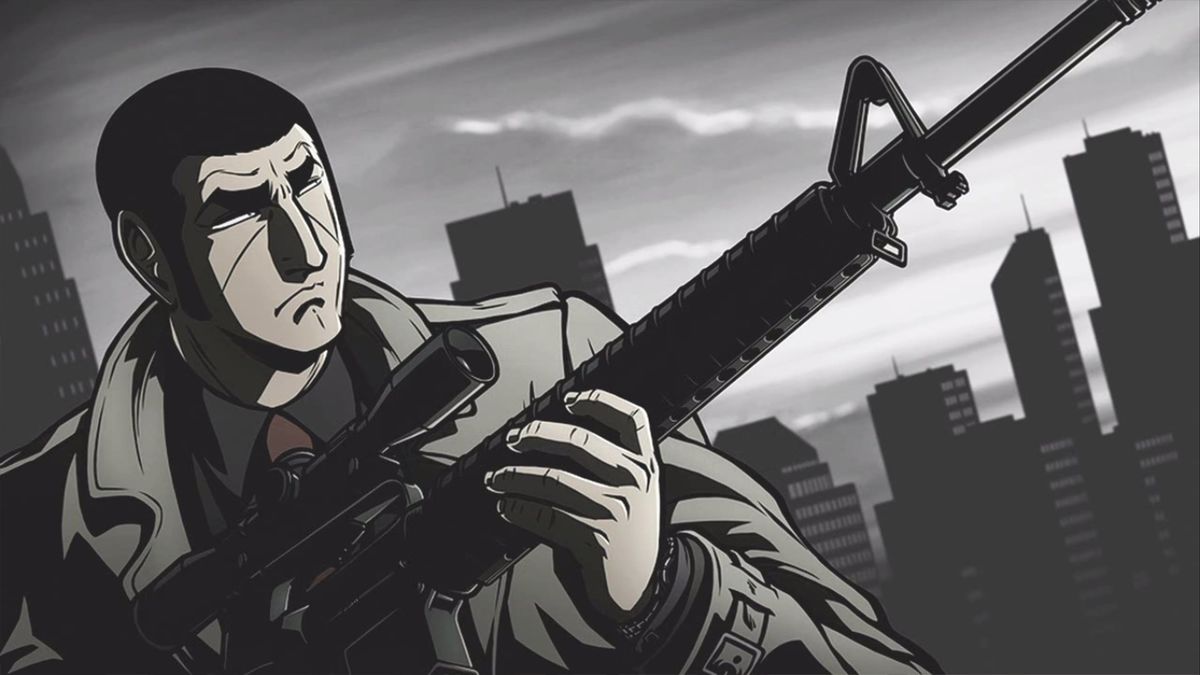 Each episode of Golgo 13, the James Bond of anime, follows the titular character, an assassin for hire, as he completes impossible jobs without getting caught or injured. The similarities between Bond and Golgo don't end there. Like his live-action counterpart, the cunning Golgo possesses many skills, ranging from marksmanship to charming women.
Despite this, Golgo 13 is not your standard mainstream anime series. The drugs, blood, sex, and violence typical of 80's and 90's action movies make this a standout title. It is as riveting as any action show on television today. On top of that, its catchy, classic jazz and rock soundtrack make this 50-episode heavyweight worth the binge.
GYO: TOKYO FISH ATTACK!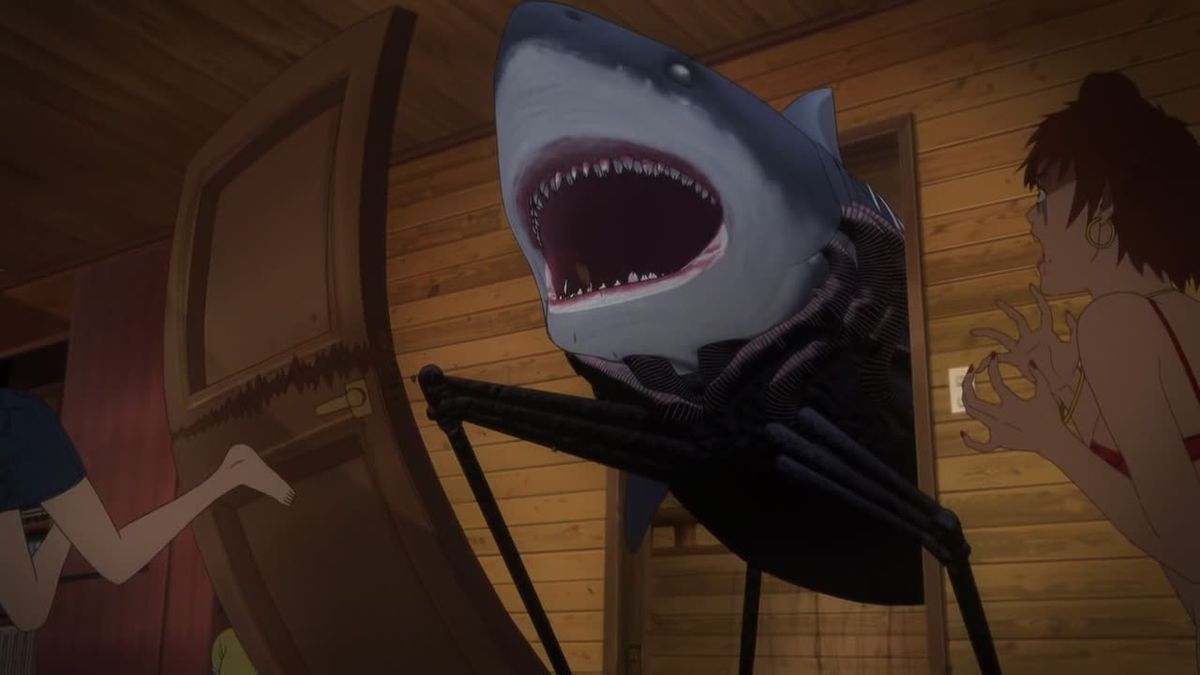 If you're a fan of horror and gore, then you need to watch GYO: Tokyo Fish Attack! The one hour OVA, based on the horror seinen manga from the legendary Junji Ito, follows Kaori, a young woman vacationing on Okinawa Island with her friends. The pristine island view is soon overtaken by a rancid smell, the odor of death. As a fish with metal legs emerges from the sea and attacks people, Kaori realized that something is terribly wrong.
GYO, like many other horror anime, is not popular in Japan. The country's strict censorship laws doom anime in this genre to obscurity. Regardless, GYO, like other works by Junji Ito, has developed a niche following due to the manga and anime's obscene depiction of body horror and the tragic fate of its characters.
FROM THE NEW WORLD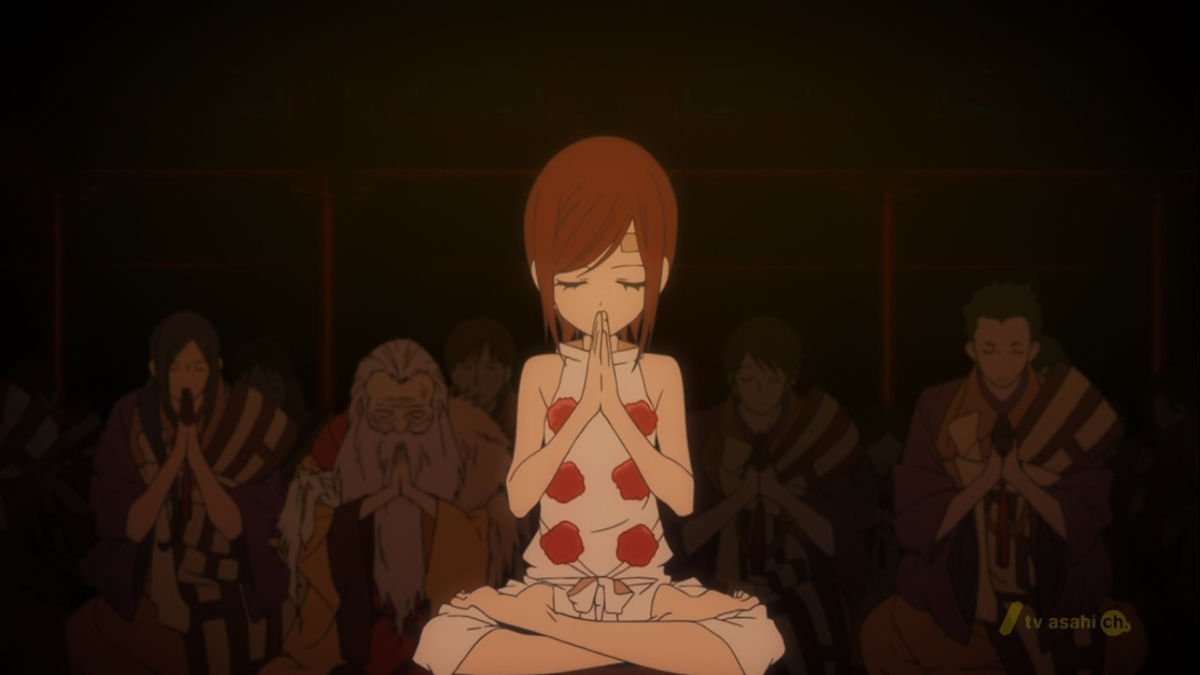 In this anime's new world, technology is a thing of the past. Society has reverted to a time before electricity, and tradition and psychic abilities are the way of the land. The story follows five friends — Saki, Satoru, Maria, Mamoru, and Shun — who live in a quiet and harmonious little town that many describe as a utopia. But this so-called paradise has a dark secret, and Saki and her friends are hellbent on learning the truth, no matter the danger.
Although From the New World is an exceptional psychological thriller series, it hasn't received much attention from the anime community. This is partly because the series has a bit of everything, from sci-fi to horror to drama, making it difficult for the anime to compete with top-rated series that dominate their respective genre. Nevertheless, its multiple styles make for a unique viewing experience, especially for those tired of anime's usual genre-based tropes.
ANGEL'S EGG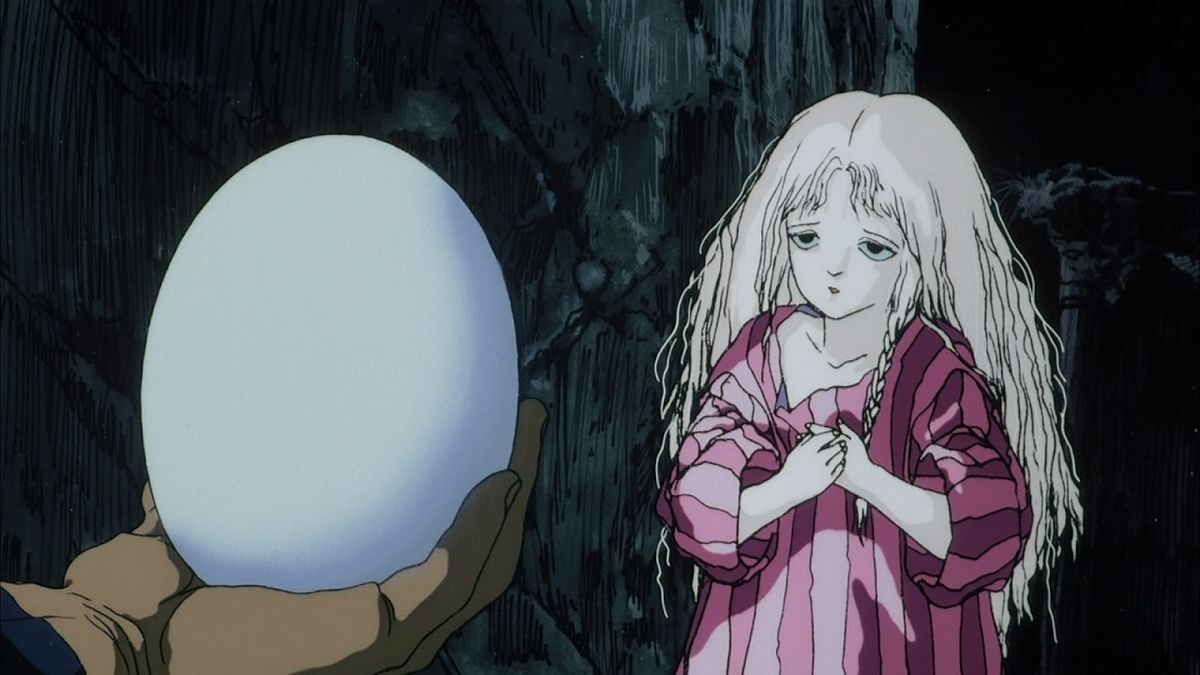 In a world of shadows, a young girl scavenges for food, collects water in jars and carries around an egg under her dress. One day, she meets a mysterious boy, and they set out to learn the truth about the world around them.
There are a lot of reasons to watch anime, and entertainment is one of them. Many anime earn their fame by captivating us with their visual graphics and enthralling plots. However, a select few defy our expectations and become works of art.
Directed by Mamoru Oshii (Ghost in the Shell and Jin-Roh – The Wolf Brigade), Angel's Egg, like most avant-garde anime is more challenging to understand than a typical shōnen anime. However, if you stick with it, you will get to witness a beautifully animated metaphor for faith and Christianity.
THE LEGEND OF BLACK HEAVEN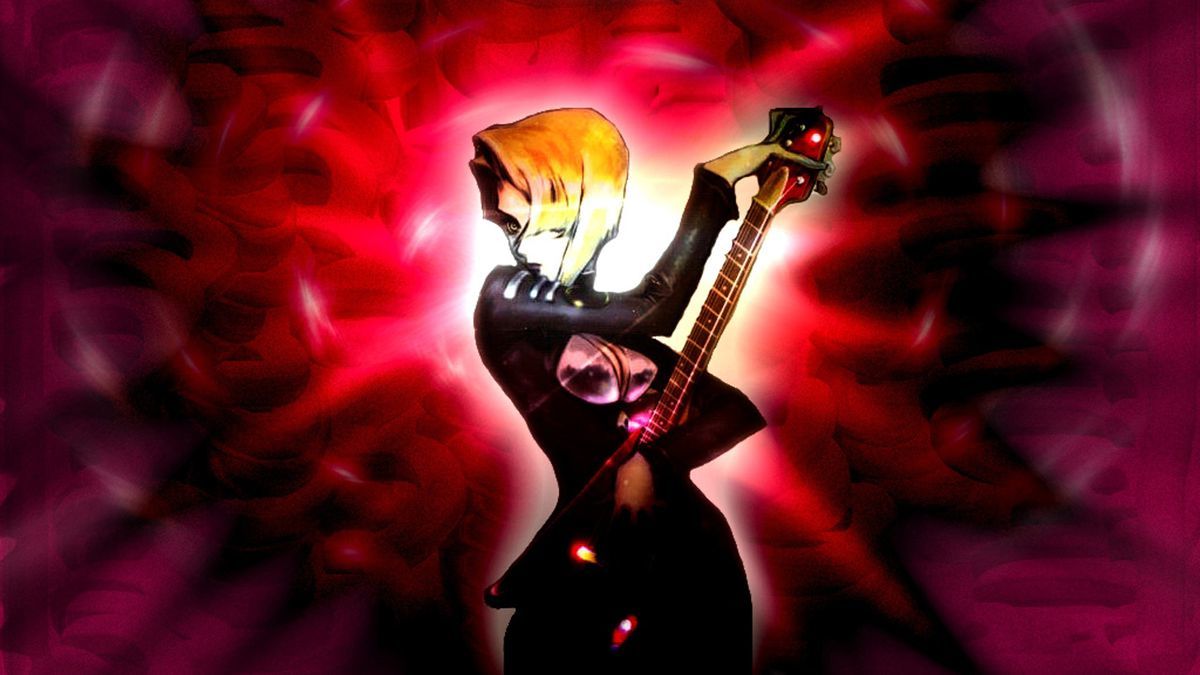 Released in the summer of 1999, The Legend of Black Heaven follows middle-aged salaryman Oji Tanaka as he reminisces about his younger days. Back then, he was the lead guitarist of a heavy metal band called "Black Heaven." Now, he leads a boring life.
In an attempt to spice things up, Tanaka tries to romance his younger coworker, Layla. However, Layla throws a wrench into his plans when she reveals she's actually an alien. Not only that, she wants Tanaka to play his guitar, not for her entertainment but to activate her race's "Ultimate Weapon," so they can defeat an enemy hellbent on exterminating them. That's right, Tanaka must use the power of rock music to save the day.
Hard rock, comedy, and sci-fi flawlessly come together in The Legend of Black Heaven. Each episode is named after and based on a famous song. For example, in the episode "Stairway to Heaven," Tanaka walks up a stairway where he finds old guitar — and unleashes some sweet tunes.
FUTAKOI ALTERNATIVE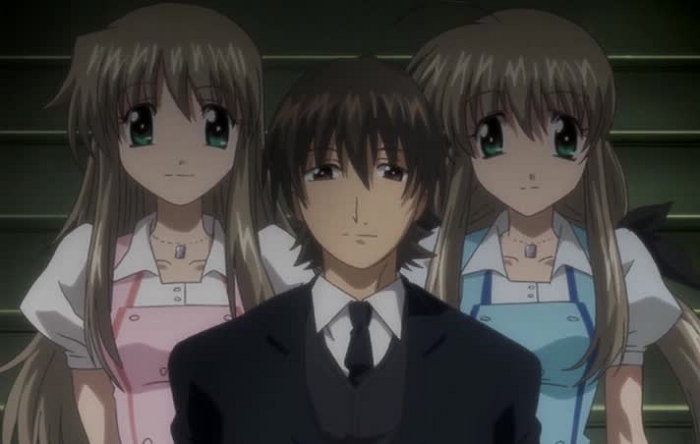 After inheriting his late father's detective agency, Rentarou Futaba finds it difficult to keep it running alone. As a result, he hires identical twin sisters Sara and Sojyu to work as secretaries. In addition to helping him run the agency, the twins also move in with him. This results in a ton of bizarre moments like their hilarious quest to destroy evil Nazi mutant squids.
Strange moments like that make Futakoi Alternative difficult to classify. Each couple of episodes focuses on a different genre — romance, action, fantasy, and comedy — making it quite difficult for the show to climb the ranks of anime popularity. However, this is what makes Futakoi Alternative an exciting series to watch. It has an element of surprise, and, at its core, it tells a beautiful love story.
OCEAN WAVES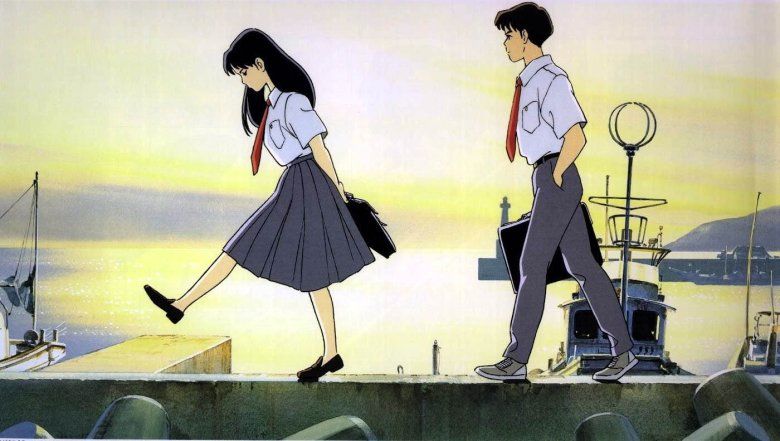 It appears if a Studio Ghibli film doesn't have Hayao Miyazaki or Isao Takahata's name on it, it won't be as popular to fans. Unfortunately, that is the case with Ocean Waves. Also known as I Can Hear the Sea, the 72-minute movie follows two high school boys, Taku Morisaki and Yutaka Matsuno, who fight for the attention of the recent transfer student, Rikako Muto. Consequently, their crush turns their lives and friendship upside down.
The movie, a test run for the studio's younger staff, wasn't successful. The project went over budget, and there were many setbacks. On top of that, the film never got a Home Media Platform release, which may have affected the movie's popularity in the United States. Ocean Waves has become one of Studio Ghibli's most underrated films. Despite this, the film's beautiful animation and charming coming-of-age story make this a joy to watch.
NEURO: SUPERNATURAL DETECTIVE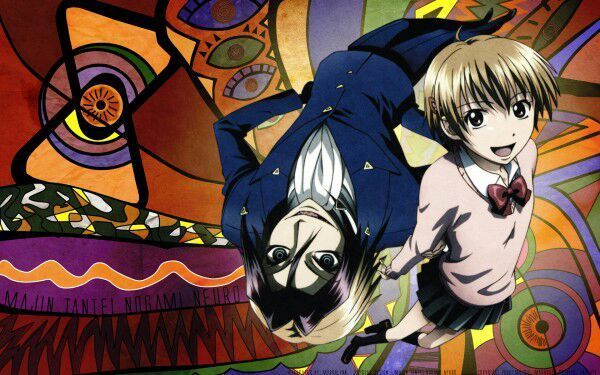 When you mix together comedy and violence, it can either go right or wrong. Fortunately, for Neuro: Supernatural Detective, it's the former. Yako Katsuragi is a high school detective that, despite her age, has solved many mysterious cases along with her assistant, Neuro Nougami. Neuro, who is actually a demon, has already solved every mystery in the demon world. Now, in the human world, he devours the negative energy of a case using his head — which turns into a bird's — after successfully solving it.
Despite having an outstanding production team (Death Note's animation staff) and director (Hiroshi Koujina of Hunter × Hunter and Tiger & Bunny), Neuro: Supernatural Detective is severely underrated, which is baffling. The plot will keep you hooked until the end, and the relationship between Katsuragi and Yako brings adds the perfect amount of comic relief to offset the show's violence.
SHIROKUMA CAFE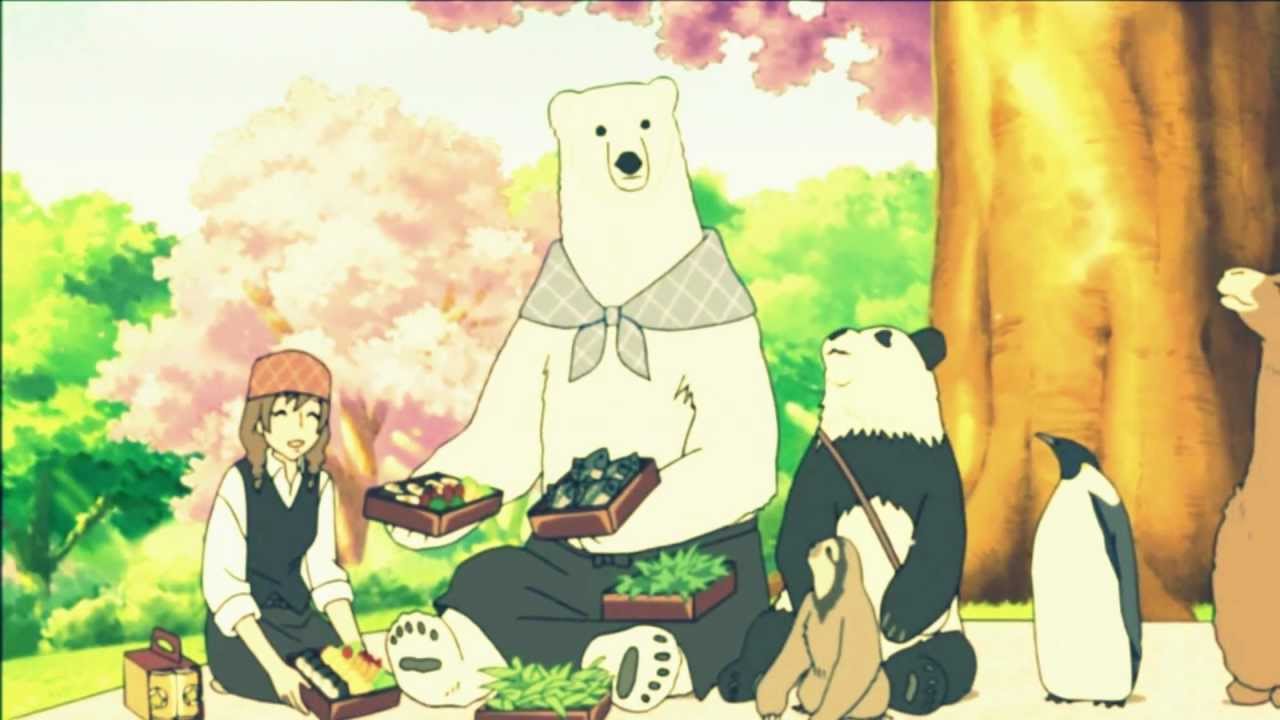 From snakes to rabbits, Japan has no shortage of animal-themed cafes where you can ogle animals while sipping on a cup of coffee. The anime Shirokuma Cafe (known as Polar Bear Cafe in the West) takes this one step further, gifting fans with a cafe run by a lovable polar bear. The series, which features adorable animals like penguins and pandas living side by side with humans, is the perfect way to end a stressful day.
As a slice-of-life anime, much of the series focuses on mundane but humorous topics like unrequited love, holding down a part-time job to keep your mom happy, and brainstorming new menu items for the cafe. Our polar bear protagonist also regularly serves up delightful puns reminiscent of the best bad dad jokes. And you've gotta love that in this world the animals in the zoos work full- and part-time. Yeah, it's their actual job to lay there and look cute. Like the cafe's patrons, you may have come for the pretty menu items, but it's the characters and their misadventures that will keep you coming back for more.